Our services:
Hairstylist Wagon:
perming hair - the perfect Foundation to any hairstyle. Natural volume, soft waves, bouncy curls, playful karaski is all that You will be able to gain perming hair! It all depends on what You want, and our task is to make it happen.There is no doubt that we will make it all better! Before You will choose the chemical hair savuica, You will need to remember and of course know that in most of the salons are methods and compositions that are extremely harmful to the fabric structure of the hair. In the particular case of an alkaline composition that breaks down the outer scales of the hair, which contributes to their vulnerability from the effects of harmful external factors.Our Salon offers our customers only pH - neutral formulations that makes Curling safer for Your hair. Our Curling develops itself in 2 to 6 months and does not leave any traces.Perms, not pouridge Your hair is the pride of our salon.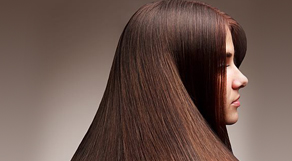 If you are bored with curly hair and you want long term become the owner of straight hair!!! Then You need chemical or permanent straightening of the hair.
If you want to lose long term with your curls, the best you can at the moment to offer in the salon – make use of permanent or chemical hair straightening. What is this method? Particular chemical change at the molecular level the structure of your hair. The procedure consists of three stages. First, the hair is applied the means for their rectification. Secondly, treated with a neutralizer. Third, use air conditioning.
the Chemical hair straightening is much like a Perm. Naturally, this procedure is unsafe for the hair, but you can minimize the negative impact of chemical agents. For example, uses special formulations, are components of essential oils, wheat proteins, vitamin complexes. After chemically straightening your hair will become shiny and smooth, and adjusting it will only need a few months later, namely, when the roots will be new curls. Permanent straightening will eliminate not only the natural curls, but boring Perm.
The procedure of hair straightening can be carried out using special protection for the skin. For sensitive scalp, there is a need to use a highly concentrated solution for rectification. To exclude the possibility of burns, use protective cream.
the Permanent hair straightening cannot be conducted independently. The first reason is that only certain hair straightening products can smooth out strands efficiently, for a long time. Plus the amount for the procedure and the time during which it will "work" differently for different hair density and thickness. The best option is to go to the hairdresser in our salon, he will be able to find the ideal composition for straightening your hair.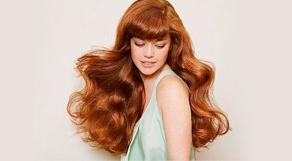 Lush, long, well-groomed hair is always attractive and beautiful. With the help of beautiful hair to enchant a man is not difficult.
Hair extensions – relatively young in the beauty industry. This procedure is firmly established in the list of services fashion stores.the Essence of hair extensions is to add to existing hair extra strands, often longer. With the help of the Barber shop procedure, in a relatively short period of time, can cardinally way to change the hairstyle.Hair extensions are artificial and natural. It is known that for increase of 50-60 cm natural hair women will take up to 5 years, and the procedure for Express hair extensions in the beauty salon will take only 30-40 minutes. Hair extensions recently is new but already a popular service offered by beauty salons. It's kind of a unique procedure for the artificial lengthening of the hair, as this method helps stylists to increase volume, give your hair a variety of shades without staining, improve the structure of damaged strands.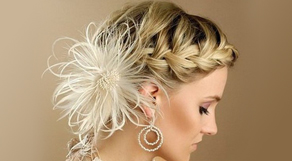 Long shiny and healthy hair is beautiful, feminine, always up to date. Change your hairstyle, you can even simply changing the direction of the parting, Curling and straightening hair, using hair ornaments (flowers, pins, ribbons). To create an evening hairstyle will need ample time, tongs or irons for Curling, styling products, Bobby pins. If you wear bangs, it is possible to change even easier – on the first day you brush the bangs on one side, on the second day experimenting with the other party on the third day slaughter bangs back or to the side, tease her. The easiest option for every day – twisted the ends and bangs if it's long enough. At the same time elegant and romantic hairstyles with braids are one of the most popular trends in the world of hairdressing. Whether we are talking about an important event or an everyday hairstyle, you can find inspiration in the ideas of pilings with netting. Long hair give wide scope for the implementation of evening hairstyle based on a French braid. Beautiful braid is easy to twist into a beam, to lift up, to leave free to lie on the shoulders or back. More solemn variant — released with spit strands, twisted into rings and laid out in a specific order.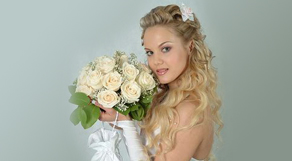 Wedding is a very important issue for every girl and you should approach it thoughtfully, taking into account all the details and nuances, but the appearance of the bride, of course is in the first place. Agree, this is one of the main issues, and perhaps it is second, in importance, right after choosing the Bridal dress. Wedding hairstyles for long hair is the invariable decoration of every girl, and in combination with a competent makeup is already a work of art. Today many Bridal salons have perfected the skill of hair decoration, and masters can perform hairstyles of any complexity. Lately the trend is decorate wedding hairstyles for long hair with various accessories. It can be fresh flowers, decorative Bobby pins, tiaras, colored ribbons, bows, etc. Here, as they say, imagination is not limited by anything, the main thing is not to overdo it with accessories and not to cross the line, after which there comes a certain vulgarity.