Our services:
Hairstylist Wagon: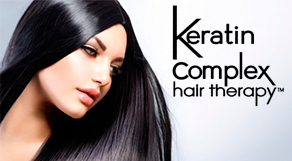 Active ingredients 1) Keratin 2) Cashmere 3) Extract of black caviar 4) Mineral oil The effects of the treatment The nano molecules of keratin to penetrate the hair structure, densely filling all cracks and voids in damaged hair. The unique formula Professional Greymy Hair Keratin Treatment Cream nourishes hair while maintaining natural hydration levels and PH. Due to this, there is a natural weighting of the hair and as a consequence their recovery.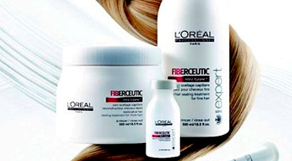 Botox for hair (Fiberstick)
Botox for hair (Fiberstick) Fiberceutic "Botox for hair" is an exclusive service of care, was created specifically for hair restoration. Research laboratory of L'OREAL has made a breakthrough by opening the molecule Intra – silane, which operates in the heart of Volos. Botox for hair is filling in from the inside of the hair with the help of special technology Intra – silane, which instantly transforms even the most damaged hair and gives them new life.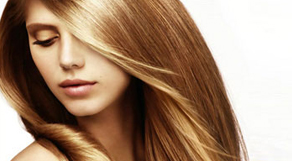 At first glance, in the world there is a huge diversity of haircuts, and navigate in this diversity, to choose something suitable - is extremely difficult. A good example of these haircuts can serve as creative haircuts to speak at the podium when the hairstyle should flatter and emphasize the dignity exhibited in the collection. The creation of such creative haircuts usually performed taking into account peculiarities that demonstrates model trimming is carried out so that the lines and contours of the hairstyles were in harmony with the lines of clothing. But this is just one example of the use of creative haircuts. They can also be used to define trends in fashion, a kind of Haute couture hairdressing. Based on them, it then creates the model haircuts for everyday "socks". Some of these unusual haircuts can sometimes be found in real, everyday life, however, is rather the exception than the rule.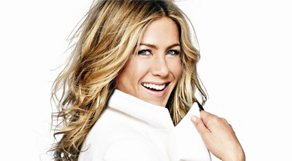 Highlighting is the coloring of individual strands for blending the natural hair with the other. It is fast, elegant and easy way to make the image interesting elements without significant time costs and other victims. Modern technology highlights along with fashion trends and the work of the masters of salon "SpaShans" will help you to feel fresh along with charm fresh notes of dyed hair. Sign up to us today! Classic highlights The traditional weave is uniform dyeing of the strands along the entire length of the special brightening dyes. The length and thickness of strands will depend only on the vision of the end result. After the procedure most often occurs toning to soften the contrast between the painted areas and natural color. Highlights of the "Salt and pepper" Choice for young and active girls — highlighting with toning shades of ashen. Glaring highlights The underline color is light brown or chestnut hair, fashionable colors: coffee, beige, gold, wheat and others. Брондирование волос The Ombre hair (Brond) is fashionable trend in weave with special technology. Color solutions such staining mainly lie within chocolate brown, dark brown and coffee colors. Reverse weave This painting is a clever way to return "as it was" after multiple successful or unsuccessful experiments. The hair is painted in natural color. A gentle weave For ladies who decided on the experiment, but not ready for drastic change, there is always an intermediate alternative to the classic highlighting: brighten strands just a couple of shades. This weave is also suitable for thin or damaged hair. Another variation gentle color French weave that can use several color shades with highlights. Highlights Balai Interesting and fashionable highlights underline the contours of haircuts. Allowable here bright flashy colors, including the creation of the flames on the ends of the hair. Highlights Shatush This weave creates a chic contrast of dark roots and randomly distributed light strands to create the effect of sun-bleached hair. Any hairstyle with weave Shatush gain additional visual volume. Contrast highlights With contrast coloring hair style will look really three-dimensional. American highlights Lively and natural looking hair is achieved by creating a lens flare using several shades of paint. Can be used in extravagant shades of red. Creative highlights Coloring — selection of active and direct women. The most fashionable color need to be bright color and look really stunning. Will be here to-face, and red to purple and blue and even yellow. It's also possible partial highlights lower or upper parts of the hair.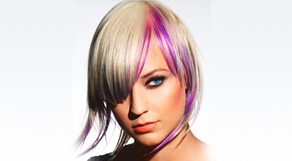 Coloring is a method of hair coloring individual strands of two or more tones. Appeared in the eighties of the last century. Different shades are applied papradno. Coloring with natural shades of complicated, but added texture to the haircut. Brightness and sexuality to Your image will give the curls of different colors. Coloring gives hair extra volume, Shine and brightness. We have used several contrasting or smoothly transitioning into each other colors. Coloring is done on large strands. This procedure is available in our salon. Raznotravie feathers will refresh any style. One of the advantages of this method is that the regrown hair does not require regular color correction and it is the easiest way to change the color, keeping them in good condition. Thus, falsely alter the style, not recolouring the hair completely. multi-color toning will add refinement to the most ordinary haircut, creating a complete image. The harmonious combination of colors and lines coloring looks very relevant and modern. Coloring is important at any age. Young lady emphasize its brightness and individuality contrasting mottled and streaked. For the older ladies smooth fit toning in one color. Without prejudice to the health of the hair strands shades can be changed frequently. Meet hairstyles, which was used up to 20 shades. Today preferably not staining a wide strands, and smooth transitions. it is Also possible variation in the depth of color. One of the popular types of coloring is color graphics – drawing, executed in the form of some geometric object or ornament. Through what angle is the figure, and change the visual perception.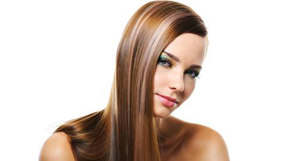 Toning hair is a gentle hair coloring light coloring means. Tinting allows you to saturate natural color or change the shade of hair. It gently restores the native color of the hair with a little gray beard. Toning apply to both dark and light hair. Unlike permanent coloring or bleaching, toning has a more gentle effect on hair, as it contains a low percentage of ammonia. Even the structure of hair, tinting provides a beautiful Shine, rich and natural color. Semi-permanent colour with every shampoo gradually washed out, leaving no sharp boundary between dyed and undyed hair. Salon professionals "SpaShans" care about maintaining healthy hair of their clients. Once again not to injure intense hair dyes, you can simply align the color toning. If You decide to change the shade of hair or restore its natural color after dyeing tinting, our professional stylists will choose a semi-permanent dye that align bleached color closer to Your natural.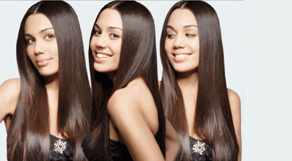 Is a procedure that allows you to make your hair beautiful and attractive, and gives hair a silky Shine and volume. the Effect is achieved through the airtight cover protective film, that is each hair is firmly protected from exposure to external factors, and is covered with an invisible shell that thickens hair and makes it smoother. The effect of the procedure : -smoothness -elasticity -gloss -filling cracks and nerovnosti composition for laminating, what prevents their further injury. increase hair volume by about 10% -colored hair retain color longer -the hair is perfectly amenable laying.