New products:
Carboxytherapy: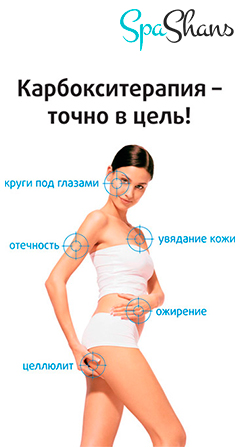 Carboxytherapy, based on the "miracle gas" - carbon dioxide, considered the biggest breakthrough in the beauty industry since Botox. Worldwide this technique is becoming the most popular way of rejuvenation.

It is absolutely safe, requires almost no intervention in the body and thus refreshes and revitalizes the skin, removing wrinkles, cellulite and stretch marks. Therapy based on the introduction of carbon dioxide under the skin, further destroying fat deposits and stimulate collagen production. The procedure involves no recovery period and can take from 15 minutes to an hour.
In General, carboxytherapy is a simple and safe procedure to obtain beautiful and youthful skin.