New products:
teeth Whitening in 21 minutes: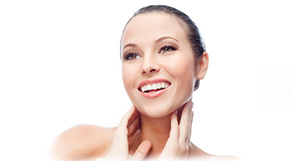 Super New teeth whitening. Only here!!!
This NEW product was developed in Germany and is considered completely SAFE and COMFORTABLE for people. You don't need to go to the dentist, it's uncomfortable, and sometimes causes fear.
YOU CAN now MAKE Your SMILE IRRESISTIBLE while sitting in a comfortable chair, listening to music and 21 minutes fly by. Opening his eyes, You will see how Your the teeth 6-9 shades lighter, You will only have a PEARLY Smile, a pleasant memory from salon Spa Shans!!!!!
Our cosmetic whitening is based on the application of the peroxide gel 0.1% and led backlight. This combination helps gently and painlessly whiten teeth. More than 15 million people in the United States and Europe have already experienced this method of teeth whitening and there was not one person who was dissatisfied with the result.
Cosmetic whitening gel includes an active bleach that is activated by led. The whitening element penetrates into the surface of the tooth, reacts with the enamel and increases the tone of the teeth. The color change discolor oxygen free radicals. The gel acts only on the surface of the tooth. Gums and enamel are NOT DAMAGED. During the first procedure, the teeth become 2 to 9 shades WHITER.

Come!!! And we will SURPRISE You!!!